Simplify Check-In with Self-Service
Self-Service Patient Registration
Enable patients to check-in, register, verify their identity and insurance info and utilize wayfinding in an efficient self-serve format.

Automated Triage & Symptom Check
Automate key processes to help identify and separate infectious patients quickly with a temperature check and wellness screening app.

Patient Payments
Automate and ensure timely account payment by building frictionless transactions into the process.
Modernize Patient Care with Elo Interactive Solutions
Streamlining the patient check-in process with an engaging, user-friendly platform is ideal for satisfying the modern consumer. Elo offers touchscreen solutions for a variety of healthcare and medical applications – from nursing stations and patient education to capacity management and pharmacy check-out.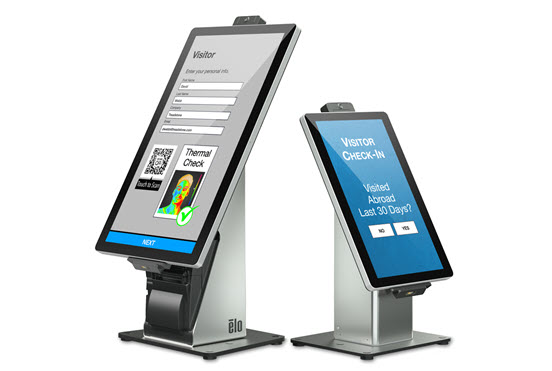 Get Started With Elo Today